Message from Counselor
Message by Dr. Sheroz Khan, C. Eng., SMIEEE, Counselor IEEE IIUM Student Branch, Founder of ICSIMA, ICISE, and co-founder of ICCCE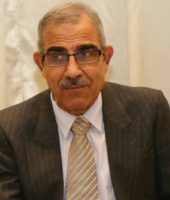 At the IEEE IIUM SB, we have a host of activities line up for 2017.  Here we try providing you with a friendly platform conducive to your talent and natural tendencies. Our activities include 2-days Microcontroller-based workshop complemented by a similar kind of 1-Day Matlab and CST Workshop. We have planed to technically sponsor Conferences of International Conference on Intelligent Systems Engineering (ICISE), international Conference on Engineering technology and Social Sciences (ICETSS), and International Conference on Engineering technology, and Applied Sciences (ICETAS). We are busy doing a business surprising us even how we did it. The best we do is to share with others what we care for ourselves. Come and be busy with us being part of our business.
About IEEE IIUM SB
IEEE IIUM student Branch provides an opportunity for IEEE Student members to begin networking in their areas of interest and future profession.
The IEEE IIUM Student Branch is platform where we meet to speak, communicate and share what we know in very informal way. We do events such as arranging talks by scholarly, competition of students project; organize skills development workshops following the IEEE guidelines. We meet to plan activities for a year, which we follow in implementation as much as we bear. Visit out site to see how much we change and have changed over years, because we remain adaptive and flexible to changing situations.
The IEEE Student Branch of IIUM plans its activities towards generating interest in electronic, electrical, mechanical, computer engineering and modern technologies. The IEEE IIUM is also involved in social activities for student's interests and by students – that is by bringing together students working on multiple disciplinary programs.
We will make sure the presence of IEEE Student Branch IIUM is clear!
Join / Renew IEEE or a Society
As a member of IEEE, you'll receive access to select content, product discounts, and more.
Gathering April 2, 2017
April 2020
M
T
W
T
F
S
S
1
2
3
4
5
6
7
8
9
10
11
12
13
14
15
16
17
18
19
20
21
22
23
24
25
26
27
28
29
30