As members of IEEE, you have the added benefits from the following providers :
   Corporate Cars Australia Pty Ltd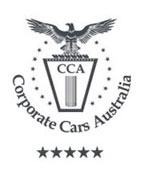 Corporate Cars Australia is the premier provider of executive ground transportation solutions. Serving throughout Australia and New Zealand destinations.Through an unparalleled attention to passenger amenities, safety and customer service, Corporate Cars Australia has become the transportation solution of choice for discerning clients. Founded in 2001 and managed by dedicated staff and a management team boasting over 50 years of experience, Corporate Cars Australia prides itself on achieving service excellence for the driven professional. Chauffeurs are impeccably groomed and well-trained in all aspects of their profession and the vehicles are meticulously maintained.Corporate Cars Australia has a fleet of luxury sedans, executive vans and luxury coaches to accommodate total ground transport needs for all members of IEEE.We look forward to the opportunity of providing all Members of IEEE with our services including airport transfers, daily hire and even sightseeing tours.
For all enquiries and bookings please find details below:
Tel:   1300 50 51 52 (within Australia)             + 61 2 9700 7200 (international callers)
Fax:  1300 53 54 55 (within Australia)
Bookings:        Click Here