January 2020 Newsletter
January 2020 Newsletter
Madison Section Newsletter
Vol. 23, No. 1            Serving IEEE Members of South Central Wisconsin               January 2020
Upcoming Meetings
January PES/IAS: Opening the Black Box of Variable Frequency Drives
1415 Engineering Drive
Engineering Hall, Room 2535
Madison, Wisconsin 53706
Event Info
Announcements
The Leaders of IEEE Madison wish you a prosperous, safe, and productive New Year!
Past Meetings
None to review at this time.
IEEE-Madison PES/IAS: Opening the Black Box of Variable Frequency Drives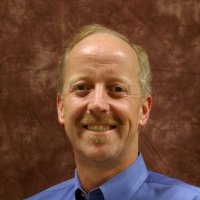 Tuesday, January 21st, 5:30 PM to 7:00 PM
Jeff Miller, President and Owner of JMB & Associates in Menominee Falls.
Location:
UW-Madison College of Engineering
1415 Engineering Drive, Room 2535
Please Register at the IEEE-Madison  event page.
NOTE: One PDH Hour is available for this talk with a $5.00 Fee.
Talk: A Variable Frequency Drive (VFD) can provide advantages when properly installed and configured. However, to many, they are a mysterious black box. This talk will help remove the mystery. Topics will include:
- How to use the available VFD control system settings to maximize energy savings
- When and when not to replace your motor with a VFD retrofit
- Simple rules for a successful VFD installation
Bio: Jeff Miller has been in the variable frequency drive and motor control industry for over 30 years. He spent 13 years at Danfoss and 15 years at ABB. Jeff started in R&D engineering and ended as the VP of Sales. Jeff enjoys working with the engineering community on the proper selection and application of VFD's for the HVAC, water, and wastewater industries.
News
Volunteers:   We need volunteers for:  YP, ECN, LMAG, PES/IAS, Section and EMB.  Please contact one of our officers for more information, or see us at an upcoming meeting.
Volunteers Needed: Are you interested in volunteering?  If so, IEEE Madison is looking for a few people interested in a few exciting new volunteer positions.First, the Executive Committee is looking to fill a new position of auditor.  This position will work with the Treasurer and the Executive Committee to review all expenditures and ensure that IEEE Madison remains compliant with all IEEE policies and procedures, as well as applicable laws.  The auditor will also serve on the Finance and Audit committee.  If you are interested and wondering how much time this volunteer position will require, it is estimated that it will be at most a couple hours per month.  If you are interested, please contact Nathan Toth, IEEE Madison Section Chair, at tothnj@ieee.org.

Secondly, IEEE Madison will be forming an Ethics Committee.  The purpose of the Ethics Committee will be to foster awareness of ethical issues, promote ethical behavior among members of IEEE Madison, and advise the Executive Committee on IEEE Ethics policy and concerns.  The Ethics Committee will consist of 3 or more members of IEEE.  For those interested in volunteering for the ethics committee, please contact Nathan Toth, IEEE Madison Section Chair, at tothnj@ieee.org.  The time commitment for this committee will be approximately 2 hours per month.
Volunteering for IEEE Madison helps to grow a community of engineers, scientists, and technologists in the Madison area.

If you are interested in any of the above positions or are interested in volunteering for any other position or task, please contact Nathan Toth at tothnj@ieee.org.

Renew your IEEE Membership:  It is that time of year to renew your IEEE Membership and help support the Madison Section.  A portion of your dues goes to financially support the Section, allowing us to host events with little or no cost to members.  To renew your membership, click on this RENEW NOW link.
Reviews of Past Meetings
November PES/IAS Meeting: On 2019-11-21, Bob Lasseter gave an excellent talk on Grid Forming Inverters to a packed room of mostly utility engineers. He first defined what is meant by "Following" verses "Forming" inverters. "Following", or current-source inverters, require voltage to be present and constitute the majority of inverters on the grid today mostly from Solar PV and Wind sources. "Forming" inverters are more like stiff voltage sources and behave better than "Following" inveters under a range of fault and load changing conditions.  Professor Lasseter's slides are available at this link.
IEEE Madison Leadership
Section Chair – Nate Toth
Section Vice Chair – Hugh Schmidt
Section Treasurer – Tom Kaminski
Section Secretary – Mike Stemper
Webmaster – Nate Toth
PES/IAS Chair – Mike Stemper
PES/IAS Vice Chair – Dan Ludois
PES/IAS Secretary/Treasurer- Don Neumeyer
EMB Chapter Chair – Dennis Bahr
Life Member Affinity Group Chair – San Rotter
Life Member Affinity Group Vice Chair – Charles Cowie
ECN Chair – Matt Nowick
Young Professionals Chair – Nate Toth
Members at Large: Clark Johnson, Craig Heilman, Dennis Bahr
Membership Upgrades
Those interested in upgrading their IEEE membership level should send their resumes or other information showing five years of significant performance in an IEEE-designated field to Charles J Gervasi via email at cj(at)cgervasi.com. Madison Section Board will attempt to find Senior IEEE members knowledgeable in the applicant's area of practice who may be able to provide references. You are invited to attend thinformal networking portion of the monthly Section meetings (starting at 11:30am) to meet the Section Board members and discuss intentions.
About IEEE
The Institute of Electrical and Electronics Engineers or IEEE (read Eye-Triple-E) is an international non-profit, professional organization dedicated to advancing technology innovation and excellence for the betterment of humanity. IEEE and its members inspire a global community through IEEE's highly cited publications, conferences, technology standards, and professional and educational activities. It has the most members of any technical professional organization in the world, with more than 300,000 members in around 150 countries. The IEEE consists of 38 societies, organized around specialized technical fields, with more than 300 local organizations that hold regular meetings. Discover what IEEE Member Discounts can offer you. The Member Discounts portfolio consists of insurance products and programs for the home, office and travel, all at excellent group rates and reduced pricing. Visit IEEE Member Discounts to see what's available in your location and enjoy the savings. For more information, please visit: IEEE.ORG.
---