June 2017
June 2017
IEEE-MSN Newsletter
| | |
| --- | --- |
|   | Madison Section Newsletter |
| | | |
| --- | --- | --- |
| Vol. 20, No. 6 | Serving IEEE Members of South Central Wisconsin | June 2017 |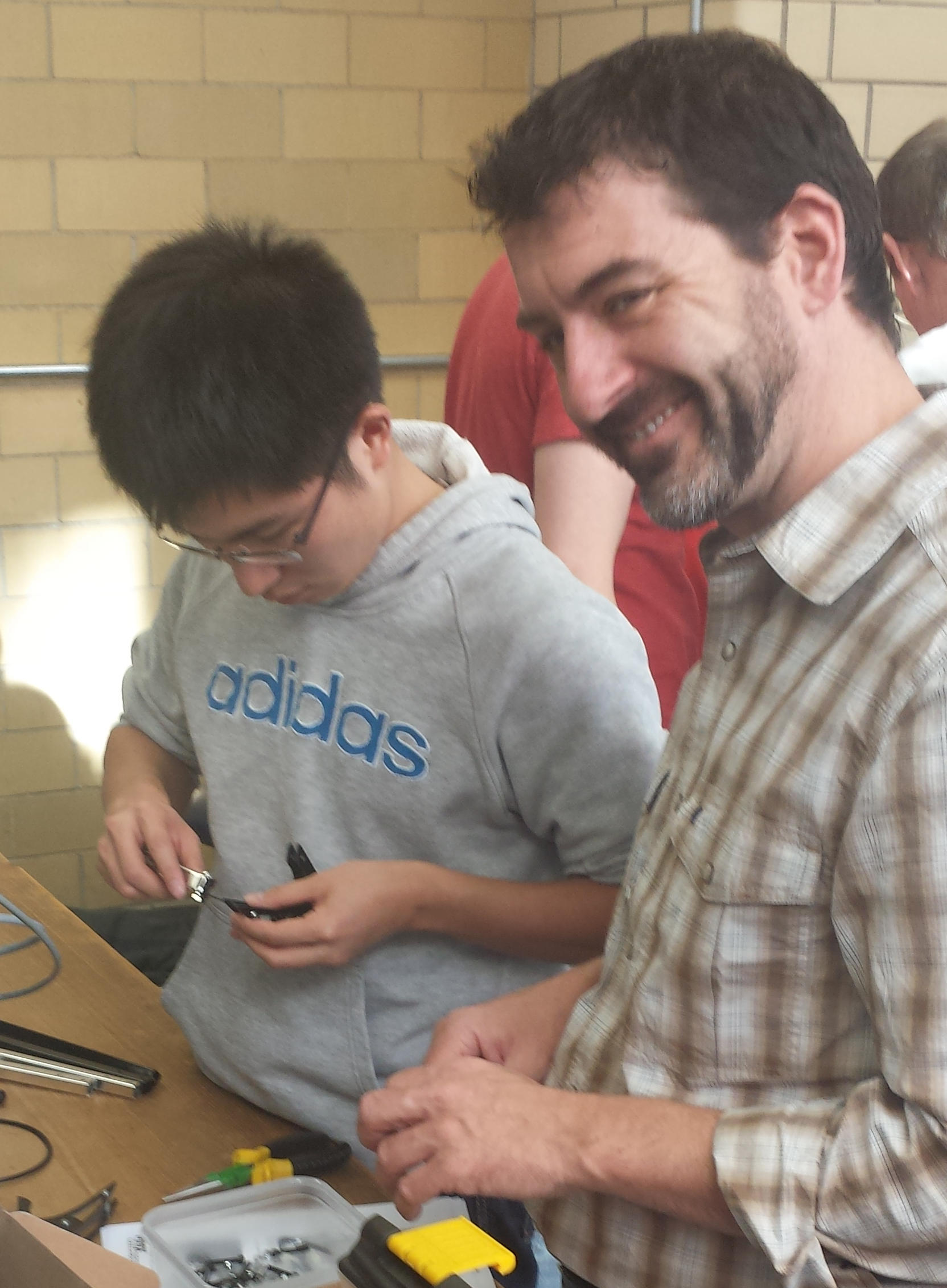 Event:  Lunch and Discussion
Talk: "The Entrepreneur Path"
Date/Time: Thursday, June 8th,  from 11:45 AM until 1:00 PM 
Speaker: Dominic DiMarco, QBE Insurance, Inc.
Lunch: Pizza, beverages.

Location: 
    Sector67
   

2100 Winnebago Street




    Madison,  WI

RSVP: Please Register at the IEEE Madison Section event page.
  Non-member guests are always welcome.

Talk:  After traveling around the Globe , Dominic has returned to Madison and is now part of an organization that funds start-ups. Bring your questions for discussion and see what Dominic has to offer.

Speaker:  Dominic DiMarco is currently the Entrepreneur in Residence at QBE America where he applies non-corporate thinking to the corporate environment. Dominic has been taking things apart to see how they work his whole life, which is how he found himself cruising IRC channels to learn how to write code for the iPhone well before Apple released an SDK. In 2011 he co-founded MobileIgniter — an Internet of Things guide to manufacturers, retailers, and service providers.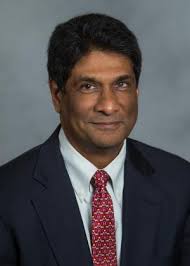 Event:  Dinner and Discussion
Talk: "Collaborative Robots: Future of Automation and Robotics"
Date/Time: Thursday, June 22nd,  from 5:30 PM until 7:00 PM 
Speaker: Dr. Bandara Gamini, UW-Platteville
Dinner: Pizza, beverages.

Location: 
    Madison Sequoya Library Branch, Meeting Room B
    4340 Tokay Blvd.


    Madison,  WI

RSVP: Please Register at the IEEE Madison Section event page.
  Non-member guests are always welcome.

Talk:  Flexible automation is a crucial factor in the survival of enterprises. This presentation addresses the emerging field of collaborative robots, robots working as robots should… robots are collaborating with humans to improve performance and productivity.

Speaker:  Bandara Gamini is a faculty member at the University of Wisconsin-Platteville.

Meeting Reviews


May LMAG Talk and Tour of Rockwell Soft Switching Technology: (Review by Dave Jensen) On May 11th, 2017, the IEEE Life Member Affinity Group sponsored a Talk and Tour
at Rockwell Automation / Softswitching Technologies, 8155 Forsythia Street, Middleton, Wisconsin. Participants numbered approximately 14, consisting of LMAG and Madison Section members. The meeting started at 5:00 PM, socializing with pizza. At 5:30 PM, Chuck Kime, LMAG Chair, introduced speakers, Dr. Bill Brumsickle and Josh Kagerbauer. Title of the talk was "Voltage Quality for Automated Processes". Bill Brumsickle started the talk by describing a technique to detect and record short term voltage sags that can disrupt critical manufacturing processes. Then he presented a product solution called a Dynamic Sag Corrector or DySC. There are single-phase and three-phase models, but both store energy in an array of electrolytic capacitors. When voltage sags occur not exceeding 50%, a voltage doubling circuit and inverter brings the waveform back to full value without discharging bus capacitors. If voltage sags exceed 50%, stored energy from the bus capacitors is employed. There are some limitations to correction duration such as capacitor energy storage and power semiconductor thermal capacity.

Josh Kagerbauer continued with a tour of the manufacturing facility. This gave us an opportunity to see the product in various sizes and configurations in addition to the factory assembly and test stations. We learned that each DySC receives a burn-in at 40 degrees Centigrade. Banks of resistors located outdoors provide loading. Josh concluded the tour with a demo of a three- phase sag and correction on a large DySC. The talk and tour were well-received judging from questions asked and interaction between group and presenters. Meeting adjourned at 7:00 PM.

Dave Jensen, Secretary for the LMAG, has prepared a detailed report (with pictures) here and a photo collection here.
May Section Meeting Talk: (Review by CJ Gervasi) Dr. Christopher DeMarco talked to our Section about electricity markets.  He explained how utilities trade power in a market of widely fluctuating prices.  Power companies sell power, i.e. power (usually measured in watts) to turn on an appliance that uses the power immediately.  In the future the focus may be on selling energy, as people use electricity to charge batteries in electric cars.  In this case people want a certain amount of energy (Wh), but they would like to buy it at the time of night when power is cheapest. 
 
The incremental cost of a power source is the extra costs in fuel you have to pay to get more power.  Turbines typically have a spot toward the top of the maximum output where they're most efficient.  Photovoltaic and wind power have zero incremental cost because they take no fuel.  This is a huge advantage, but a huge disadvantage is you cannot control the amount of power you get to respond to market demand. 

The electric grid has changed over the years from a command and control model using engineering principles to a market-based economy.  We generally believe that market forces should be the most efficient way to determine which source in which location should be providing power, but market efficiency depends heavily on the infrastructure. One interesting twist resulting from photovoltaic electricity is there a greater slope in the increase in demand in the late afternoon because the sun is going down at the same time people are coming home and turning on air conditioning and other high-power appliances. 
 
We think of power as being the main product an electric company provides, much of the value is in the service of maintaining tight tolerances on frequency and voltage while efficiently moving power from various sources to consumers.

Upcoming Meetings


 The June ECN Meeting will feature Dominic DiMarco, formerly of MobleIgniter, an IoT startup.  He is now on the other side of the fence with the QBE Group, giving advice to startups (and sometimes cash).  Note the date change for that meeting. The June Section Meeting will feature a dinner and evening lecture by Dr. Bandara Gamini from UW-Platteville. He will speak about Collaborative robots, geared towards manufacturing & applied automation.  No meeting is planned for July at this time.
Volunteers Needed

Micro Volunteers: Do you have some time to spare to help IEEE-Madison Section?  Perhaps you have a meeting topic that you would like to see us host and could find a speaker.   Maybe you have time to call a few members who might have forgotten to renew their membership. Particular Need:  Record Video/Audio of meetings for later use. Contact Tom Kaminski (tjkaminski [at] ieee.org) to volunteer
Section Meetings

The third Thursday of January through May, and September through December is reserved for a meeting to provide recent research, developments, trends and/or innovations in one of our membership's technical areas.

Life Member Affinity Group

The first Thursday of January, March, May, September and November is reserved for a meeting on a topic selected from a broad range including such areas as technology, science, history, culture and leisure.

IEEE-MSN-ECN Networking Meetings

Purpose: Presentations, Discussions, networking
Date: First Thursday of even-numbered months
Time: 11:45 AM to 1:00 PM
Location: Sector67, 2100 Winnebago Street (East Side of Madison)
Parking: Park in lot or on Winnebago Street.
Process: Members are encouraged to make introductions, describe endeavors, and make request for: contacts in target companies, needs, resources.

Those interested in upgrading their IEEE membership level should send their resumes or other information showing five years of significant performance in an IEEE-designated field to Charles J Gervasi via email at cj(at)cgervasi.com. Madison Section Board will attempt to find Senior IEEE members knowledgeable in the applicant's area of practice who may be able to provide references. You are invited to attend the informal networking portion of the monthly Section meetings (starting at 11:30am) to meet the Section Board members and discuss intentions.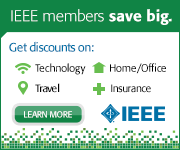 The Institute of Electrical and Electronics Engineers or IEEE (read Eye-Triple-E) is an international non-profit, professional organization dedicated to advancing technology innovation and excellence for the betterment of humanity. IEEE and its members inspire a global community through IEEE's highly cited publications, conferences, technology standards, and professional and educational activities. It has the most members of any technical professional organization in the world, with more than 300,000 members in around 150 countries. The IEEE consists of 38 societies, organized around specialized technical fields, with more than 300 local organizations that hold regular meetings. Discover what IEEE Member Discounts can offer you. The Member Discounts portfolio consists of insurance products and programs for the home, office and travel, all at excellent group rates and reduced pricing. Visit IEEE Member Discounts to see what's available in your location and enjoy the savings. For more information, please visit:
Madison IEEE Section

The IEEE-Madison Section of the IEEE is a section in Region 4 of the IEEE-USA organized to serve IEEE members in the Madison, WI area with over 600 members. The 2016 Officers and Board Members are Tom Kaminski – Chair, Scott Olsen – Vice Chair, Charles Gervasi – Treasurer, Steve Schultheis – Secretary, Nate Toth – Webmaster, Tom Kaminski – ECN Chair, Dennis Bahr – Engineering in Medicine and Biology Chapter Chair,  Chuck Kime – Life Member Affinity Group Chair, Charles Cowie – Life Member Affinity Group Vice Chair, David Jensen – Life Member Affinity Group Secretary, Members at Large: Clark Johnson, Craig Heilman, Dennis Bahr, Sandy Rotter.

Job Openings

Check out WIEES.com for electrical engineering jobs in Madison and the surrounding region. This site is maintained as a service for electrical engineers. Jobs are displayed starting with the most recent postings first. You can filter results by location and job type. If you are hiring an electrical engineer in our area, for full-time or contract work, you can post the job in the Contact Us section on the WIEES.com site.

LearnEMC Short Courses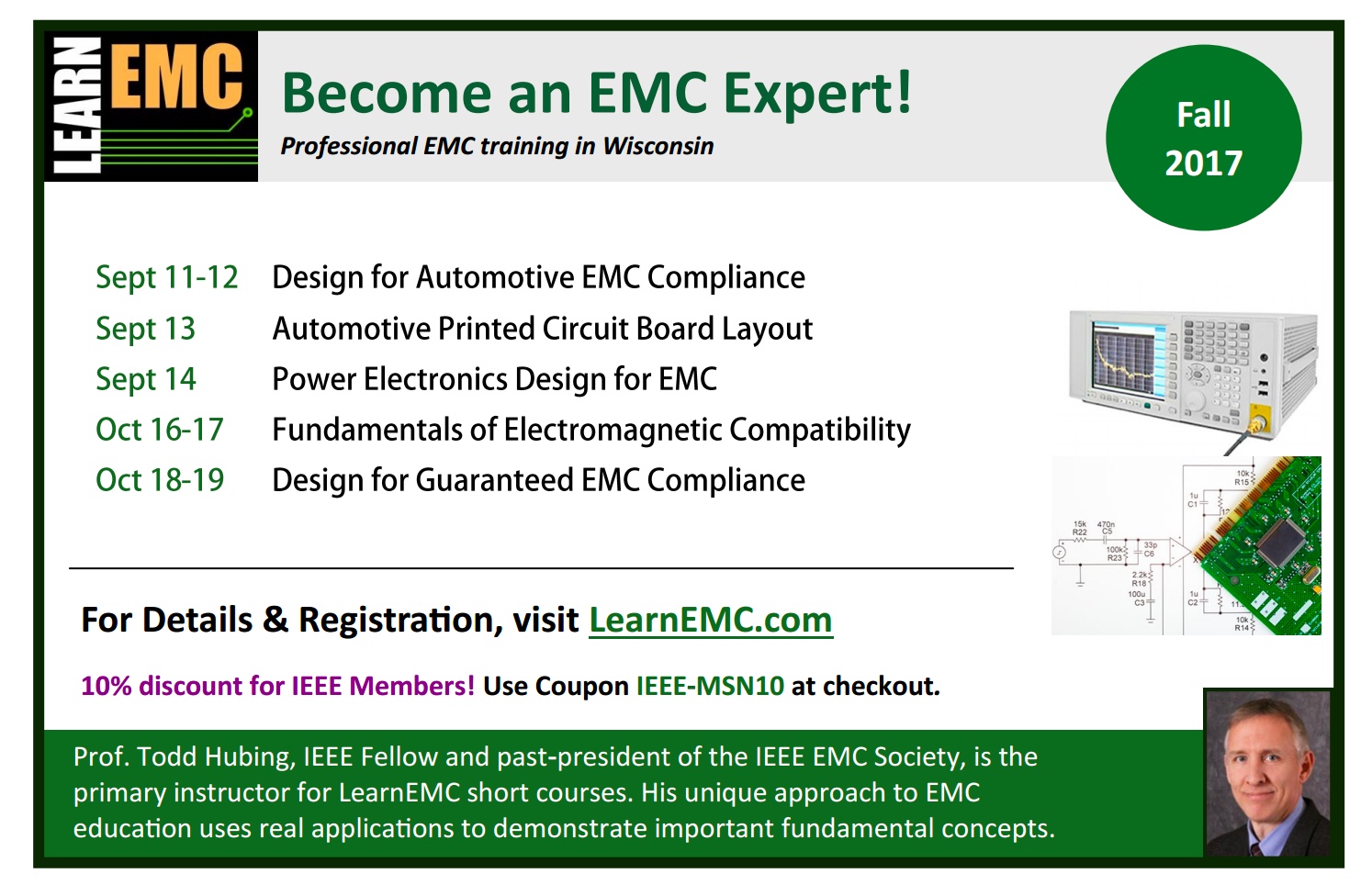 <!–
–>

---