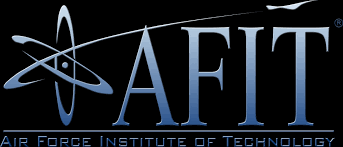 Dayton Section IEEE & AFOSR Windows on Science Lecture Series Present
"Cryptanalysis Perspectives: Past, Present & Future"
Invited Speakers: Ms. Deborah Anderson & Sir Dermot Turing
To view complete event details, please visit: https://events.vtools.ieee.org/m/235083
Attendance and Connection Details
Due to COVID-19 guidelines, the number of attendees allowed into Kenney Hall is limited to 50 for this event.
If you have interest in attending in person, please E-mail Ms. Joanne Maurice at Joanne.Maurice@us.af.mil, so that you are provided an assigned seat.
The following YouTube link has been created for those who are attending the event virtually: https://youtu.be/RHftNse8lDU
It is currently open and provides a countdown message for the event.  It is suggested that you test the connection ahead of the event.
Additional instructions will be provided on the morning of the event to enable virtual Q&A and access to a survey for feedback regarding the event.
Date and Time
Date: 24 Jul 2020
Time: 08:30 AM to 11:30 AM
All times are US/Eastern
 Add Event to Calendar
Location
Air Force Institute of Technology
Wright Patterson AFB, Ohio
United States 45433
Room Number: Kenney Hall
Contact
Speakers

Sir Dermot Turing
Lecture #1: Who broke Enigma?

Ms. Deborah Ann Anderson
Lecture #2: Early Career Advanced Research of Joseph Desch
Agenda
All Times are EDT
0830 – 0900         VTC/PexIP/YouTube Link Opens for Test
0900 – 0915       Opening Remarks             Dr. Charles Cerny
0915 – 1000       Lecture #1: Who broke Enigma?                Sir Dermot Turing
1000 – 1015       Q&A Session      All
1015 – 1025        Break
1025 – 1055       Lecture #2: Early Career Advanced Research of Joseph Desch       Ms. Deborah Anderson
1055 – 1110       Q&A Session      All
1110 – 1120       Closing Remarks & Adjourn         Dr. Charles Cerny