Word from the Vice Chair, Ashwini Gokhale
Hope everyone's March is off to a great start – sunny weather, basketball season, and spring breaks for those of you in school (or with children in school) make this an especially exciting time! All of us board members of Young Professionals of IEEE Dallas have been working hard to line up a diverse slate of events and opportunities for you to participate in throughout the year.
I am honored to be serving as your Vice-Chair, and am looking forward to working with Robert Berry (the Chair) and the rest of the YP leadership team.
Robert mentioned in the February newsletter that his goal is to focus our group's activities around the core vision to "become the next generation of technology leaders". I would like to align YP's events around this vision by equipping our members with the tools and networks they need to become leaders in their fields and conscientious citizens in their communities.
Please feel free to reach out with any questions or ideas for our YP group. I look forward to seeing you at our events.
---
March Social Event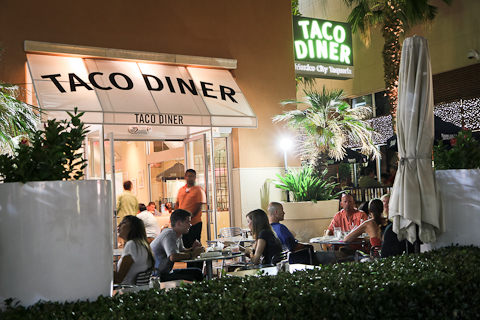 Location: Taco Diner at the Plano Shops at Legacy
Please join the Dallas IEEE Young Professionals chapter at our next social event on Wednesday March 29th at Taco Diner at The Shops at Legacy!
We will provide some appetizers. YP board members will be present to answer any questions you may have about the group and talk about upcoming events. Come ready to have a great time and meet other young professionals in the area in a casual, laid back environment!
Register here: https://events.vtools.ieee.org/m/44589
---
2017 Officers
Meet the full team of hard working IEEE Dallas YP Officers
In addition to our Chair Robert Berry and Vice Chair Ashwini Gokhale, there are a number of other hard working team members amongst our 2017 group of Officers. Joel Arzola and Tom Amlee return to the team this year, in new roles as Treasurer and Director of Communications, respectively. We also made two new additions for Secretary and Director of Outreach – Jacky Chen and Robbie Wilkins. Lastly, the work of the Officers could not be possible without our student University Liaisons to UTD and SMU: Jasmine Lee and Nathan Woodward.
---