April Virtual Happy Hour
Missing your IEEE friends? Attend our virtual happy hour on Friday April 24th at 8 PM CT!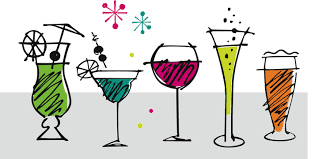 This is a new type of social event we are piloting; just because we are sheltering in place doesn't mean we can't still form bonds within our IEEE YP Dallas community…grab a drink and come join us for a virtual happy hour on Friday April 24th at 8 PM CT! We'll have some fun activities and games to play to engage all participants. Please RSVP at the link here: https://events.vtools.ieee.org/m/228834
Call for Volunteers
Want to be more involved in IEEE Dallas YP? Contact us!
Want to gain leadership experience, meet new people, have fun, and learn more about IEEE? Joining our board might be just the activity for you. We're looking for volunteers and have positions that range in time commitment so you could find something that works for you. Not ready to make a firm commitment to a board position yet? No problem! You could join us as a member-at-large! Email ashwini.gokhale@ieee.org to learn more.