A word from our newly-elected 2017 Chair, Robert Berry
Welcome to 2017 everyone! I know it's already the end of February, but here at the Young Professionals of IEEE Dallas, we're just getting started to what is sure to be an exciting year of events.
I am proud to be serving as your Chair, and we have a new Vice Chair and leadership team of Officers in place as of a few weeks ago.We'll be introducing our new Vice Chair and team in March, so look for that in next month's newsletter.
As your Chair, one main goal I want for our Affinity Group to focus on is to "become the next generation of technology leaders".
To become leaders, we need to stay engaged socially and technically with our engineering peers, and here at YP, we will provide lots of opportunities for that. I look forward to seeing you at our events."
---
February Social Event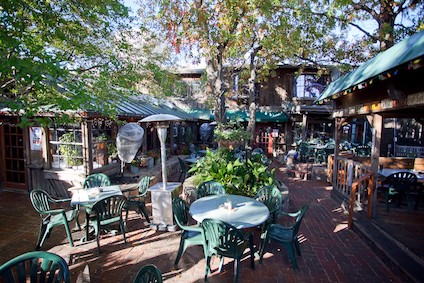 February Social Event @ Ozona Grill & Bar
Please join the Dallas IEEE Young Professionals chapter at our next social event on Wednesday Feb 22nd at Ozona Grill and Bar!
We will provide some appetizers. YP board members will be present to answer any questions you may have about the group and talk about upcoming events.
Come ready to have a great time and meet other young professionals in the area in a casual, laid back environment!
We'll tell the Ozona host where we'll be seated, so just ask the host if you can't find us…or call 214-797-0843.
When:  February 22nd at 6:30pm (Wednesday)
Where: 
Ozona Bar and Grill
4615 Greenville Ave
Dallas, TX 75206
Register: https://events.vtools.ieee.org/m/44018
---
February Outreach
Thanks to all our Volunteers!
A big Thank You to all our volunteers that came out to help us at both the UT Dallas and Brookhaven College STEM events.
Both events were a great success and we are sure the almost 250 kids that attended had a fun time learning, building, and testing their wireless power circuit and seeing it light up!
We would like to thank the volunteers who attended each event:
UT Dallas:
Estelle Anuwe
Joel Arzola
Neal Baumert
Michel Guerrero
Jasmine Lee
Robbie Wilkins
Shilpi Sharma
Dr. Rashaunda Henderson
Brookhaven College:
Joel Arzola
Harry Huang
Guhan Senthilkumar
Naman Vaidya
Neelima Velagapudi
Robbie Wilkins
Ashish Yadav
Once again thanks to all our volunteers and we hope to see you guys at our next outreach event.
---
Tags: 2017, Outreach Events, Social Events, YP ExCom